It's here! The Avoiding Responsibility blog tour has finally stopped at Tough Critic Book Reviews! I am drunk with excitement because I get to share with you a bonus chapter from Ramsey's POV. A never before seen exclusive from the first time Ramsey met Lexi. Also check out my 5~star review of Avoiding Responsibility (Avoiding, #2) and enter for a chance to win your own eCopy or a KINDLE PAPERWHITE!
Avoiding Responsibility (Avoiding, #2)
by K.A. Linde
Lexi has finally given up her once destructive relationships and moved onto bigger and better things with a sexy new man in town. Just when she is starting to figure it out with him, her world is tilted once again with a phone call from none other than Ramsey Bridges. A year after his entrance into her life, Ramsey is trying to make amends and does the one thing she never expects—invites her to Jack's wedding.
The wedding she had evaded at all costs. But no matter what she does, Lexi can't seem to escape her past with Jack. But does she really want to?

Despite the explosive chemistry between Lexi and Ramsey, she is skeptical about trusting him after everything that has happened. When things are amiss with him, she starts questioning his motives. Can Ramsey be the one to remove Jack from Lexi's life permanently or should she move on with her blossoming new life?
~Click here for your bonus Ramsey chapter~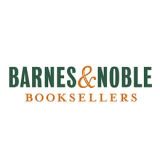 About the Author
K.A. Linde is an independent author and publisher who enjoys writing novels that keep you guessing to the very end. She wrote Avoiding Commitment in 2009. She studied political science and philosophy at the University of Georgia and received her Masters in 2012. She currently resides in North Carolina. She enjoys dancing in her spare time. She has written a sequel to this novel and plans to have it released as an ebook in the near future along with her future endeavors. She is currently working on a fantasy/romance titled The Affiliate and the 3rd book in the Avoiding Series.

You can email K.A. Linde at
kalinde45@gmail.com
The Giveaway
To enter for a chance to win a kindle or nook version of Avoiding Responsibility, just comment on this post and include your email

(this enters you for the eBook only)

. The winner will be notified

at

the end of the tour via email.
GRAND PRIZE:

for a chance to win a

Kindle paperwhite

p

lease enter

using the PunchTab below.
Tour hosted by: